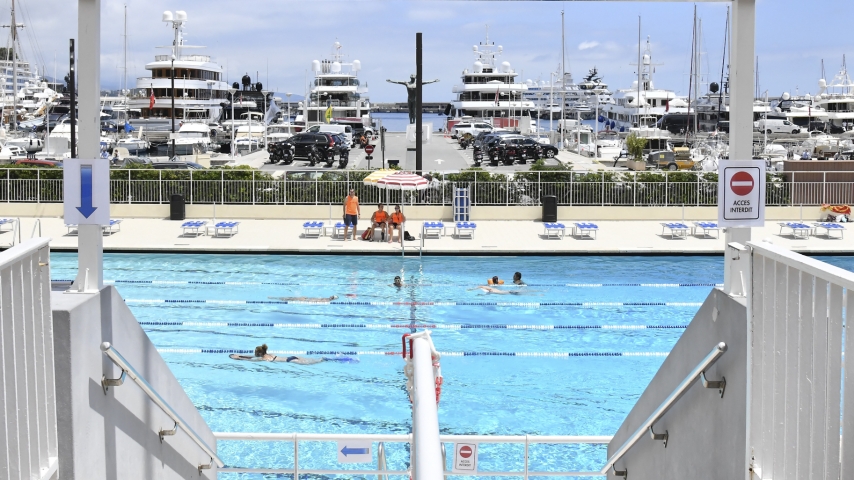 Organized by Monaco's city hall, the Splash Party will take place on June 7 at the Rainier-III nautical stadium.
To the delight of youngsters, the Splash Party will return this year to the Rainier III Nautical Stadium on June 7 from 2 p.m. to 6 p.m. This aquatic day, organized by the Monaco city hall, was born from a project submitted by middle school students as part of the Junior Communal Project (PCJ).
Aimed at young people aged 12 to 17 who are schooled or resident in Monaco, the Splash Party has become one of the unmissable events of the Principality over the years. Highly appreciated by teenagers, it enjoys great success with each edition.
From 2 p.m. to 6 p.m., young people will be able to enjoy the pool at the Nautical Stadium and its 5-meter diving board, as well as giant inflatable structures (including a slide), all in a musical atmosphere with a DJ. Refreshments (non-alcoholic) will be included in the entry price.
As in previous years, this joyous day will signal the conclusion of the academic year and the beginning of the summer vacation.
This article is protected under the copyright of Monaco Voice. Unauthorized reprinting, republishing, or rewriting of this content is strictly prohibited without explicit permission from Monaco Voice. Quotations from this material are permissible provided that a direct link to the full article on Monaco Voice is included.