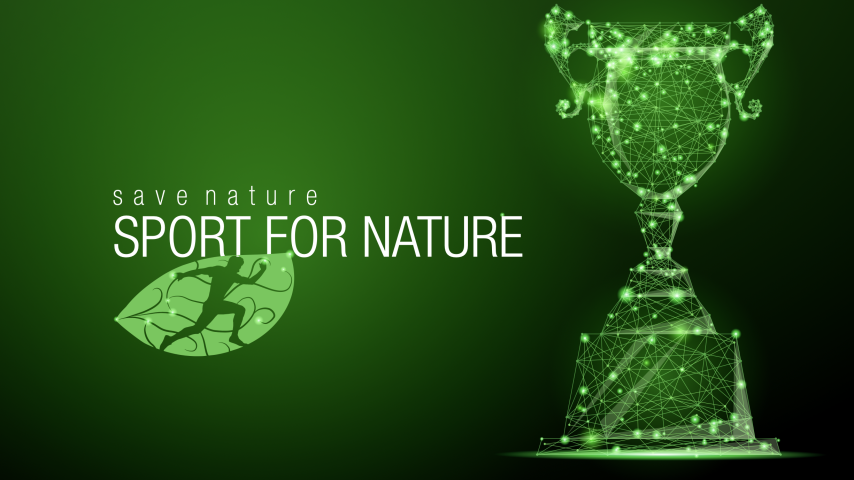 In the contemporary era of accelerating environmental crises, a pioneering international concept named "#SportForNature" has been launched with an ambitious goal to merge sport and sustainability. This concept, envisioned by Prof. Stefano Tirelli, the mental coach of top international athletes, seeks to leverage the vast influence of sports to amplify environmental awareness and conservation efforts across all generations worldwide.
The core ethos of #SportForNature is encapsulated in the claim and trademark: "Save the Nature, Sport for Nature." This initiative, backed by several acclaimed athletes like Nicolo Zaniolo, Andrea Ranocchia, S Jovetic, Del Piero, Alberto Bona, Gianluigi Buffon, Deborah Compagnoni, Federica Brignone, and Luigi Datome, among others, is a potent reminder that there is no Planet B. It's high time we realize the invaluable role sports can play in preserving our planet.
The vision driving #SportForNature is to promote a deep-seated connection between sports and nature, inspiring love and respect for our shared planet. This initiative seeks to create synergetic relationships between physical activity and environmental sustainability, aspiring to foster a community dedicated to a healthier future for ourselves and our planet.
The mission is clear-cut and impact-oriented: create an interactive and influential nexus between sports and nature, one that encourages positive environmental change. By collaborating with athletes, organizations, and communities, #SportForNature endeavors to diminish our ecological footprint and encourage sustainable practices.
The core activities of #SportForNature encapsulate environment preservation and protection, organizing fundraising events, promoting sports activity, and educational outreach. All these activities converge on a singular objective – the creation of a healthy and sustainable environment.
#SportForNature has already started gaining momentum through events like the Sport For Nature Awards. The inaugural 2022 edition, hosted in the green heart of Milan, celebrated green initiatives, institutions, brands, players, and artists contributing to environmental sustainability.
Looking forward, #SportForNature is set to amplify its impact through strategic partnerships. In synergy with the Hydrographic Institute of the Italian Navy, it will host an invitation-only déjeuner-conference at the Yacht Club de Monaco, featuring lectures on sustainable development, sport, and climate change by eminent personalities from the navy, science, and sport.
Moreover, the 2023 edition of the Sport For Nature Awards, set to take place at the Hermitage Palace in Monaco, will continue to honor international athletes and companies that have demonstrated concrete actions in favor of the environment. This event aims to raise awareness and generate interest in climate change and environmental sustainability issues.
The initiative underscores the power of sport as a tool for change. Not just a pastime or a profession, sport has the potential to catalyze positive change in our attitudes and actions towards the environment. Through #SportForNature, the world of sports stands poised to make a significant contribution to the urgent global endeavor of environmental sustainability. With the rallying cry of "Save the Nature, Sport for Nature," this initiative signals a new dawn in the convergence of sports, nature, and sustainability.
Set to be a landmark event in the annual sporting and environmental calendar, the #SportForNature Monaco Gala Awards will be held on Thursday, June 15, 2023, in the sumptuous Belle Epoque Room at the Hotel Hermitage. The gala is planned to be an evening of recognition, celebration, and commitment to the crucial cause of environmental sustainability.
The event will commence with the #SportForNature Awards ceremony, where top international athletes and companies with significant contributions towards environmental sustainability will be honored. This celebration of green initiatives is designed not just to honor achievements, but also to inspire other individuals, communities, and organizations to adopt more sustainable practices in their respective fields.
In addition to the awards, the evening will feature a prestigious auction to raise funds for the Prince Albert II of Monaco Foundation, an organization devoted to global environmental sustainability. The guests will also have the chance to participate in a tombola, or raffle, injecting a dose of excitement and unpredictability into the proceedings.
The #SportForNature Monaco Gala Awards is taking place under the high patronage of H.S.H. Prince Albert II of Monaco, reflecting the importance and high regard held for this initiative. This grand event is not just a gathering of the who's who of sports and sustainability, but it's also a call to action, encouraging everyone to play their part in preserving our shared home. Through this gala, #SportForNature is extending an invitation to everyone to join in their mission of bridging sports and environmental sustainability for a greener future.