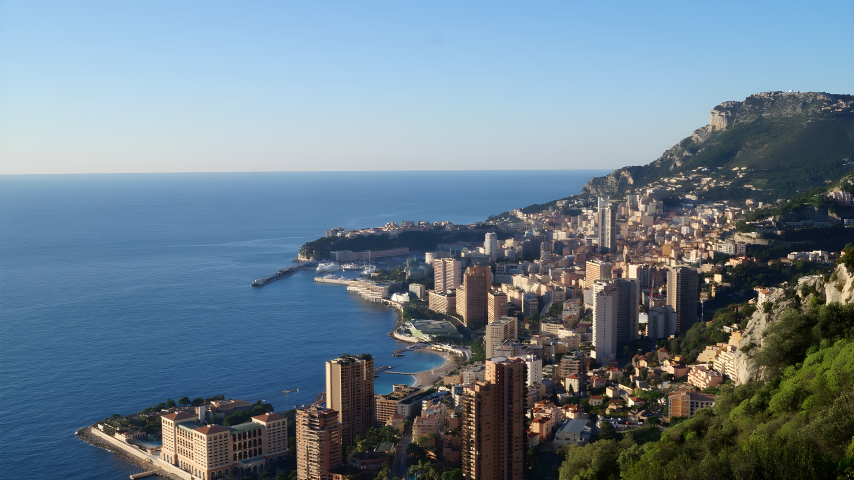 With the turning of the calendar page, we bid adieu to May and eagerly herald the dawn of June. The resplendent Principality of Monaco girds itself to pirouette into a month effervescing with enticement, lavishness, and unceasing merriment. Synonymous with its pulsating ambience and sumptuous affairs, Monaco in June unfurls an experience of grandeur and delight at every corner.
The Mediterranean climate, at its most splendid in June, dazzles with cerulean skies and sun-dappled days, painting a vibrant canvas for the city-state's luxurious marina, enchanting architectural marvels, and animated thoroughfares. The gentle, temperate weather beckons locals and visitors to relish in outdoor pursuits, discover stunning vistas, and savour the vivacious dynamism quintessential to Monaco.
This year, the city-state is primed to curate a medley of events that pay homage to its opulent cultural heritage, fondness for sports, and ardour for the arts. The month commences with the can't-miss spectacle of the "Monte-Carlo Television Festival". A stalwart since 1961, the festival prides itself on exhibiting the crème de la crème of global television. The anticipation reaches fever pitch as the festival pledges to congregate international stars, industry mavens, and fervent fans in a grand fête of television's finest triumphs.
On the sporting front, the "Monte Carlo Jumping International" is poised to mesmerise audiences. As one of the most distinguished equestrian events of the global circuit, it offers onlookers an opportunity to marvel at the prowess of elite riders and their equine partners.
Adding to the calendar's highlights, the "Feast of Saint John", a customary revelry, takes centre stage with its folk dances, melodies, and communal bonfires. It's an exuberant celebration that elegantly mirrors Monaco's rich traditions and communal solidarity.
Monaco's culinary landscape in June transforms into a gastronomic wonderland. Seasonal menus, impromptu eateries, and food carnivals present an opportunity to indulge in a smorgasbord of Monegasque delights. The region's exceptional Rosé wines, too, become the favoured tipple, relished in stylish cafes, seaside clubs, and yacht soirées adorning the coastline.
For the connoisseurs of art, numerous galleries and exhibitions across Monaco serve up a banquet for the senses. The "Artmonte-carlo" event promises to showcase a meticulously curated assortment of modern and contemporary art, uniting collectors, artists, and art aficionados in a vibrant toast to creativity.
Moreover, as summer hits its stride, the city-state's picturesque beaches offer an invitation for a tranquil day by the azure sea. The Larvotto Beach, Monaco's own freely accessible sandy haven, transforms into a magnet for sun worshippers, lapping up the crystalline allure of the Mediterranean.
June in Monaco promises to be an enchanting tapestry of cultural effervescence, electrifying festivities, and a lifestyle steeped in luxury that only this extraordinary city-state can offer. Whether you are a denizen of this splendid principality or a globe-trotter seeking unforgettable experiences, prepare to be entirely entranced by Monaco's irresistible allure in this vibrant summer month.