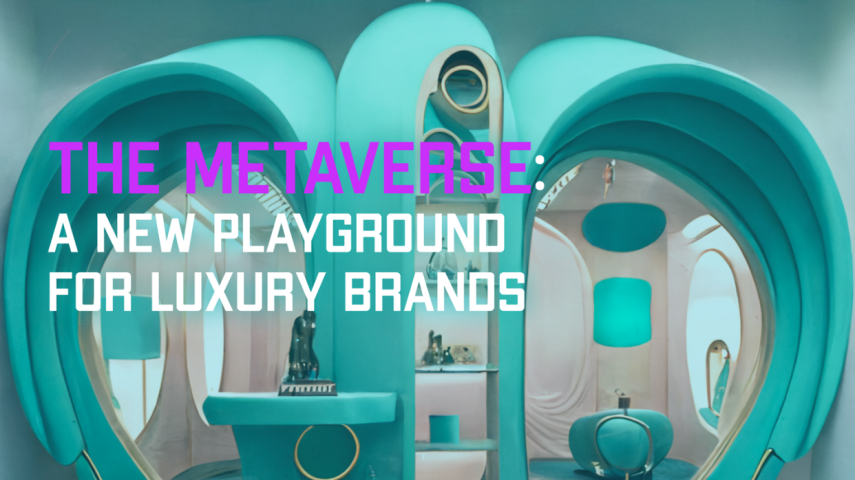 Prices in the metaverse are soaring and it's not because of global inflation. Ownership and rarity are two new concepts in the internet world that are generating billions of dollars in transactions. The fashion industry and luxury brands are undergoing a historic transformation thanks to disruptive technologies like blockchain and non-fungible tokens (NFTs). Who are the players behind this phenomenon and what drives fans to spend extravagant amounts on digital luxury items?
The metaverse brings unique experiences
Why do people spend time in the metaverse? While gaming seems to be a natural entry point into digital universes, the metaverse is much more than that. It is an immersive environment rich in unique, exclusive experiences. International artists like Ariana Grande, Miley Cyrus, Travis Scott, David Guetta, Snoop Dogg, to name but a few, have already started building partnerships with these platforms. The reason why these artists are creating immersive experiences in the metaverse is that they know where their current and future fan base is hanging out.
The metaverse is not a secluded digital space. It is an extension of the physical world where you can express your identity through your avatar and your digital possessions. People in the metaverse crave experiences. They attend events, go to concerts, meet up with friends at cafés, bars, parties. Naturally, they will take the opportunity to look their best, be attractive and demonstrate their uniqueness, as well as their wealth. In fact, some people deem their digital wardrobes just as important as their physical ones, if not more. After all, they are taking part in a digital revolution. They are mingling in a global community of young, influential and often also affluent individuals.
NFT collections are another exciting feature of the digital world. Collectibles released by brands are extremely popular and in high demand. Many of these unique or limited digital items are exclusive to the metaverse. The only way to get them is to be part of it.
Source: Statista
Luxury experiences in the metaverse
Digital fashion is the latest fashion trend. This means you have to be in the metaverse if you want to stay current and relevant. Some of the top luxury brands have already recognized the power of the metaverse. Immersive digital experiences are not only a new source of revenue, but an ally in developing a true community and digital culture. Below you will find examples of top luxury labels joining this trend and truly raising the bar.
Gucci
Gucci Town is the newest fashion hub exclusive to the metaverse. It is a meeting space with a cafe, exhibitions, games, pop-up shops, stores. Fans can visit an Italian-style piazza to participate in fun activities including contests with Gucci prizes, creative projects or shopping for digital Gucci items to dress their avatar.
Dolce & Gabbana
Dolce & Gabbana was the first major fashion brand to introduce an NFT collection. Collezione Genesi featured 9 items: 4 exclusively digital NFTs and 5 NFTs accompanied by unique physical items. A startling $6 million was paid for the entire collection.
Givenchy
The Givenchy Beauty House, a magic castle with modern buildings, oversized flowers and a dance floor, debuted in April 2022. Visitors can give their avatar a makeover, style and apply their color cosmetics at a makeup station, enter beauty contests, go for a swim to discover Givenchy secrets, win a lipstick crossbody bag, a branded cap, a padlock chain and others. It has had more than 2 million visits since its launch.
Louis Vuitton
Louis the Game was released in 2021 as a mobile app to celebrate the 200th birthday anniversary of the company's founder. Players help Vivienne, the brand's avatar on her journey through different virtual worlds to find 200 birthday candles. Each candle highlights parts of the history of the iconic brand on NFT postcards. Players also hunt down exclusive NFTs, some designed by famous NFT artist Beeple. In only 9 months, the game reached more than 2 million downloads.
Fashion and lifestyle brands in the AlphaVerse
The Hub of AlphaVerse is vibrant downtown pulsating with fun experiences. There are malls, boutiques, exhibitions to visit and communities to join. Fashion and lifestyle brands can create unique experiences for their fans and potential audiences. They can use a catwalk to present their collections and products, host fashion shows or beauty contests, etc.
For more about synthetic data and the metaverse please check: https://synthesis.ai/2021/11/03/synthetic-data-and-the-metaverse/