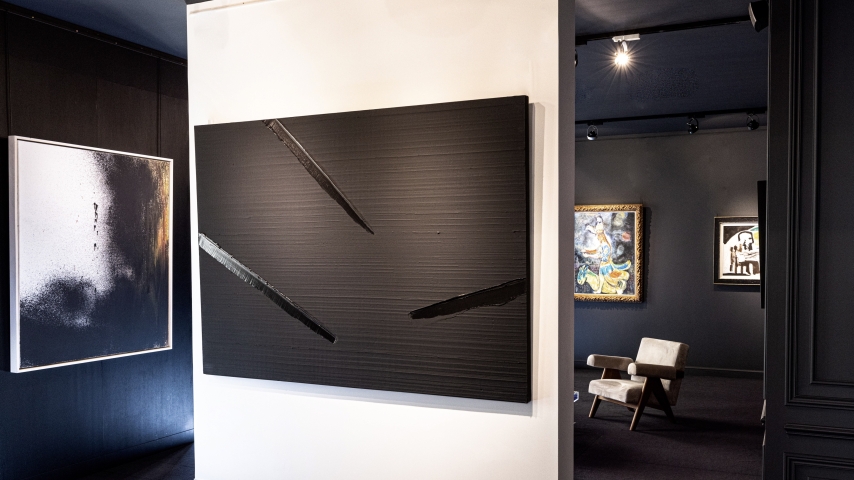 Under the prestigious patronage of His Serene Highness Prince Albert II of Monaco, the Opera Gallery annually hosts the Monaco Masters Show, a prime event for art enthusiasts globally. It offers a splendid array of artworks from Post-war and Contemporary artists, facilitating a profound exchange between diverse artistic epochs, movements, and geographical influences.
The 2023 iteration of the Monaco Masters Show is set to perpetuate this rich tradition of illuminating the genius of approximately thirty artists. These groundbreaking individuals have substantially influenced the sphere of art and culture over the past century. The exhibition is scheduled to run from July 5th to August 31st, providing attendees with the opportunity to dive deep into an array of artistic movements and styles.
Among the show's highlights is the unveiling of Marc Chagall's onirism, known for its dreamlike and poetic aesthetics. Attendees will also be granted the chance to submerge themselves in the realm of Pablo Picasso's Cubism, a trailblazing style that shattered conventional perspectives, offering a novel viewpoint of the world.
The display will also feature Fernand Léger's tubism, which underscored cylindrical structures, alongside other exceptional elements like the lyricism inherent in Georges Mathieu's works, the abstractions by Hans Hartung, and Pierre Soulages' exploration of light.
In conjunction with these stalwarts of modern art, the Monaco Masters Show will showcase creations by renowned contemporary artists such as Kenny Scharf's tags, Mel Bochner's typography, Manolo Valdés' meninas, and Yayoi Kusama's dots. Each artist, with their distinctive style and approach, contributes to the multifaceted and dynamic nature of contemporary art.
The 2023 Monaco Masters Show is set to honor the remarkable contributions of the great maestros of Modern and Contemporary art. This event is an open call for art admirers to traverse through time, investigating the progression of art and the lasting imprint these maestros have left on the art and cultural scene.
Regardless of whether you're an established art aficionado or a curious bystander, the Monaco Masters Show is a must-attend event. It provides an unparalleled chance to witness the brilliance of some of the world's most impactful artists and to deepen one's understanding of art's transformative potential.
You can find the beautiful selection of artwork for this year's Monaco Masters show on the Opera Gallery website.