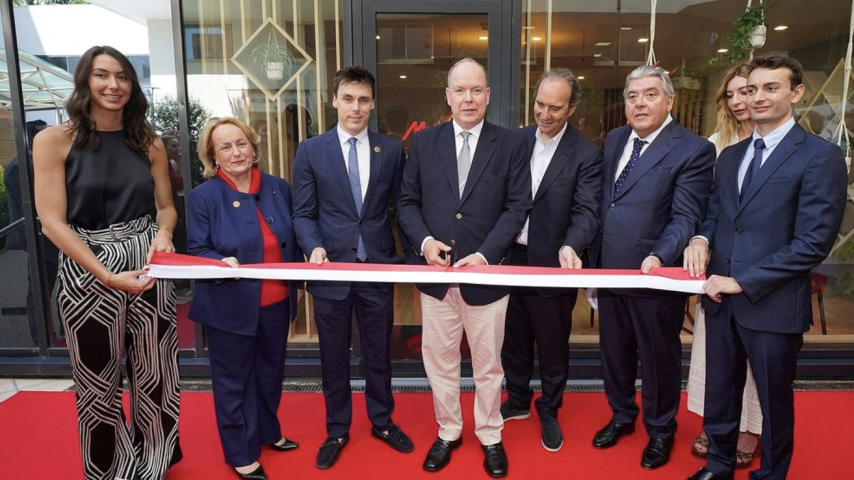 His Serene Highness, Prince Albert II of Monaco, marked the launch of a key digital initiative, the Digital House, in a high-profile event on Friday, July 7th. The inaugural ceremony saw him accompanied by significant political and economic figures including Brigitte Boccone-Pages, President of the National Council, Louis Ducruet, Xavier Niel, the majority shareholder of Monaco Telecom, Pierre Dartout, State Minister, Marjorie Crovetto, 2nd Deputy Mayor, and Anthony Boccone, head of the Digital House.
A collaboration between the Princely Government, Monaco Telecom, and the Municipality of Monaco, the Digital House forms part of the Extended Monaco digital transformation program. Positioned in the heart of the Apolline Gardens, this new hub will offer close-at-hand digital support from Saturday, July 8th, when it officially opens its doors to the public.
This pioneering initiative aims to empower Monaco's citizens, residents, and workers with the necessary understanding and skills to use the digital products and services available throughout the principality. It endeavors to create digital inclusivity for all, regardless of age, in response to the rapidly evolving technology landscape.
"The launch of the Digital House is a major event to make digital accessible to everyone in the Principality. Our concern is to ensure that everyone is integrated into the learning dynamics required by the rapid evolution of technologies. It is essential that Monaco remains an attractive territory," emphasized the State Minister.
The Digital House is equipped with interactive terminals and a wide range of IT and digital devices (smartphones, tablets, computers, connected TV, Fiber modem, WIFI terminals etc.). Throughout the year, it will host a varied program in a fully modular space:
- Free-access assistance with digital advisors present from Tuesday to Saturday to guide visitors in the use of digital tools, online services, and commonly used applications.

- Workshops organized in small groups according to the seasonal calendar to offer participants the opportunity to deepen their knowledge on various subjects in a fun and practical way.

- Thematic conferences where experts will share their experiences in an educational and didactic way to inform and raise public awareness about the latest trends and advancements in Monaco's digital field.
"The risk of digital divide for the entire population, especially for seniors, is a reality. Accompanying the population for better daily use of information and communication technologies is one of our priority challenges," stated Marjorie Crovetto, 2nd Deputy Mayor.
"As a telecommunications player, our responsibility goes beyond mere connectivity. With the opening of the Digital House, our mission is to support individuals in this transition by providing them with the necessary tools, knowledge, and confidence to thrive in this new technological era," concluded Martin Peronnet, General Manager of Monaco Telecom.
For further contact and registration:
Digital House,
The Apolline Gardens,
1, Promenade Honoré II,
98000 MONACO
Digital House operating hours:
- Tuesday to Friday: 10:00 – 18:30
- Saturday: 10:00 – 14:30
Website: maisondunumerique.mc
Phone: +377 92 26 92 26
E-mail: contact@mdn.mc