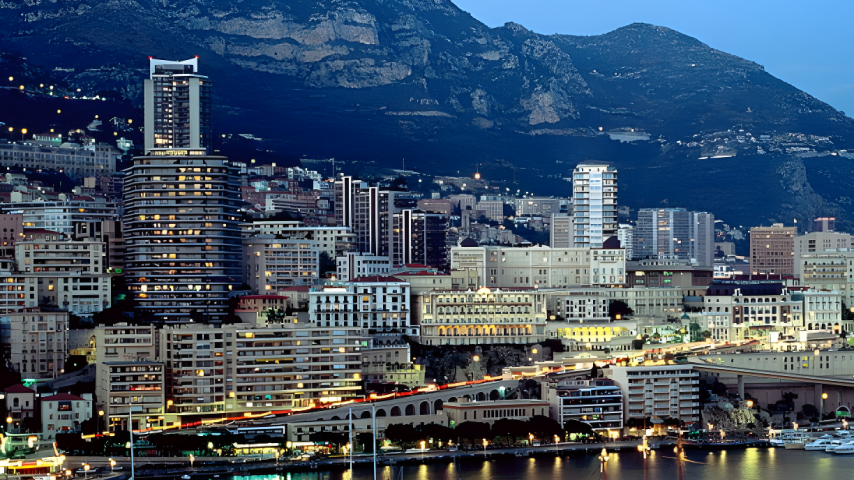 Plans for the extensive renovation of Monaco's Schuylkill skyscraper have been finalized, marking the beginning of a transformative project for one of the principality's most recognizable landmarks. Erected in the 1960s, the skyscraper has endured the ravages of time, leading to a comprehensive refurbishment initiative with an estimated budget of €170 million.
Situated at 19 Boulevard de Suisse, in the heart of Monte-Carlo, the 25-story building - 18 above ground and seven below - will undergo a full interior and exterior transformation. This major development project is helmed by the SAM Société Immobilière du Soleil, represented by Sylvia Ratkowski. The renovation application was unanimously supported by the local council, with Monaco-based architect François Lallemand, in collaboration with UK firm Zaha Hadid Architects, leading the design work.
The renovation strategy involves complete refurbishment of the building's structure and modifications to its volume by reconstructing the top three floors. This will allow for the building to gain nearly 6 meters in height, contributing to the structural stability against seismic activities. The refurbished skyscraper will accommodate solely residential units, shifting away from its current mix of office and residential spaces.
The detailed plan for this ambitious project reveals that the interior of the tower will be entirely reconfigured, transforming current office spaces into residential units. An exclusive clubhouse and fitness-spa area will be integrated into the plan, catering exclusively to the building's residents. Further enhancements include ensuring full accessibility for people with limited mobility in all common areas and access points.
The Schuylkill will be linked to the thalassothermic loop, an innovative system that harnesses seawater to heat and cool buildings, aligning with sustainability goals.
However, this extensive renovation comes with the drawback of reducing the total number of apartments. The number of residences will decrease by 72, including 21 "maid's room" type units. The completed project will comprise 142 apartments, including a diverse range of units from studios to six-room duplexes.
A total of 153 light vehicle parking spaces and 16 square meters devoted to two-wheelers are included in the plan, with 192 storage cellars complementing the offerings.
With an estimated construction period of four years, the groundbreaking ceremony is scheduled for March 7, 2024. This marks the beginning of a new chapter for the Schuylkill, a testament to Monaco's continuous evolution while preserving its architectural heritage.