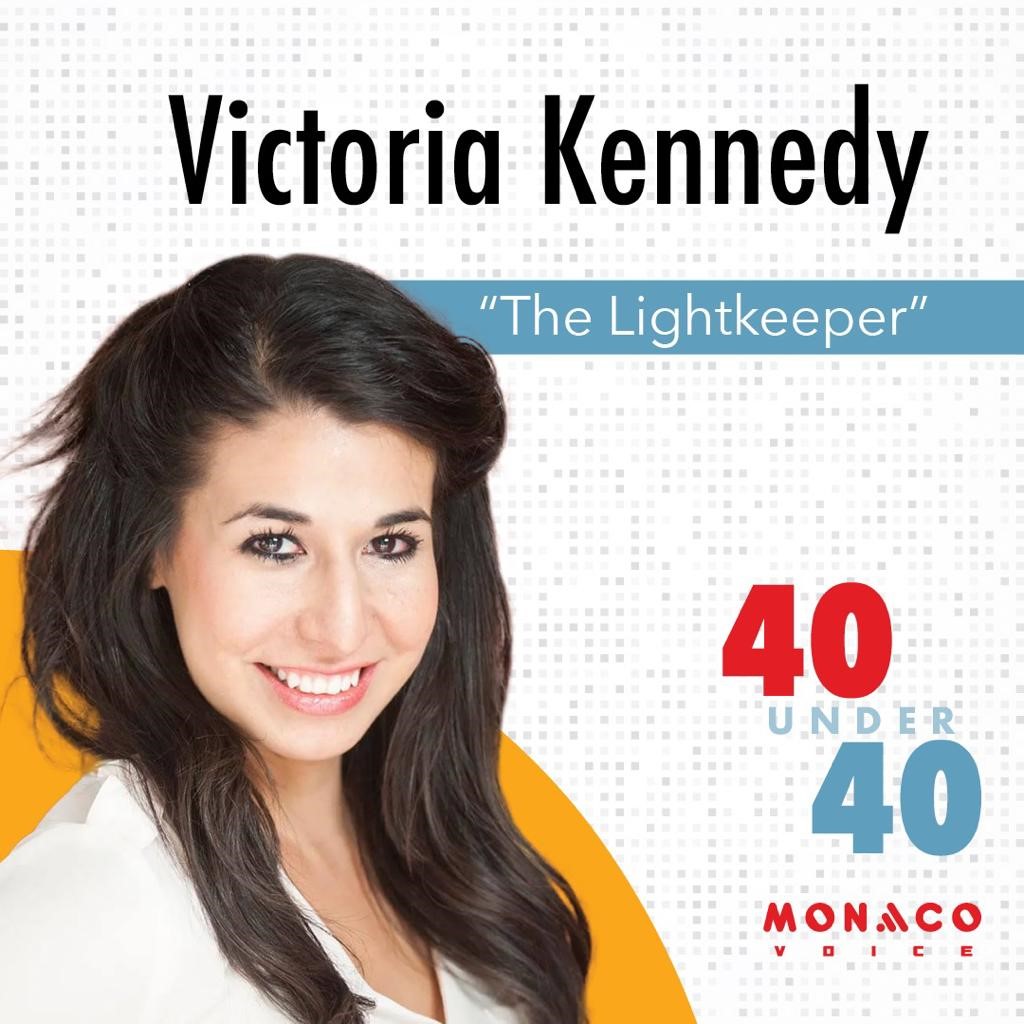 As the rays of the early morning sun touch the shores of Monaco, a beacon of intelligence, brilliance, and sheer force of character stands tall among the elite achievers under 40. Victoria Kennedy, fondly referred to as "The Lightkeeper," adds a radiant jewel to her crown of accomplishments. Her newest accolade? Being named a recipient of the prestigious Monaco 40 under 40 recognition.
Victoria, a Wall Street Journal Best-Selling Author and a TEDx speaker, has etched her name in the golden annals of public relations. As the CEO of the multimillion-dollar Victorious PR, she is nothing short of a lodestar in the industry. Her firm, an illustrious establishment, is renowned for amplifying the voices of influential leaders and businesses, illuminating their path towards a more profound global impact.
Victoria's expertise, a harmonious blend of humility and exuberance, has made her a sought-after speaker on topics ranging from branding to publicity. Yet, it's not just the sheer power of her intellect that sets her apart. Victoria's commitment to nurturing visibility and boosting revenue for her clients has endeared her to prestigious organizations like Forbes, Entrepreneur Magazine, Inman News, and the financial juggernaut, Yahoo! Finance. Her insights echo across various industry platforms, including CoinCheckUp, Coin Speaker, Crypto Reporter, and Bitcoin Insider. This multifaceted dynamo is also a proud member of the Rolling Stone Culture Council and the Forbes Agency Council.
Despite her business acumen and magnetic persona, Victoria's talents extend far beyond the corporate sphere. She is an accomplished classical singer whose enchanting melodies have stolen hearts worldwide. Her song, "O Mio Babbino Caro," soared straight to the zenith of the iTunes Classical Charts. From serenading the crowd at the Million Dollar Mastermind in Dallas to marking the grand opening of Forbes Netherlands in Europe, Victoria's voice has become a symphony of success, mirroring her professional triumphs.
Juggling a multi-7-figure PR agency with ease, Victoria also shares her invaluable insights as a consultant for entrepreneurs, C-level executives, and top-tier Inc. 5000 companies. Her wisdom and advice have graced over 200 publications and podcasts, both nationally and internationally.
At the heart of her success lies Victoria's unwavering dedication to her craft, her clients, and her mission to shine a light on their remarkable stories. Her humility, coupled with her profound success, illuminates the path for others to follow. Today, we honor the Lightkeeper, a woman whose brilliance continues to light the way for others, proving that success is not just about reaching the top but also illuminating the path for others to follow.
As we welcome Victoria Kennedy to the Monaco 40 under 40, we celebrate a woman who embodies the essence of leadership, innovation, and success. Her beacon of light continues to guide others towards their own victories.
To learn more about Victoria and her trailblazing work, visit victoriouspr.com.