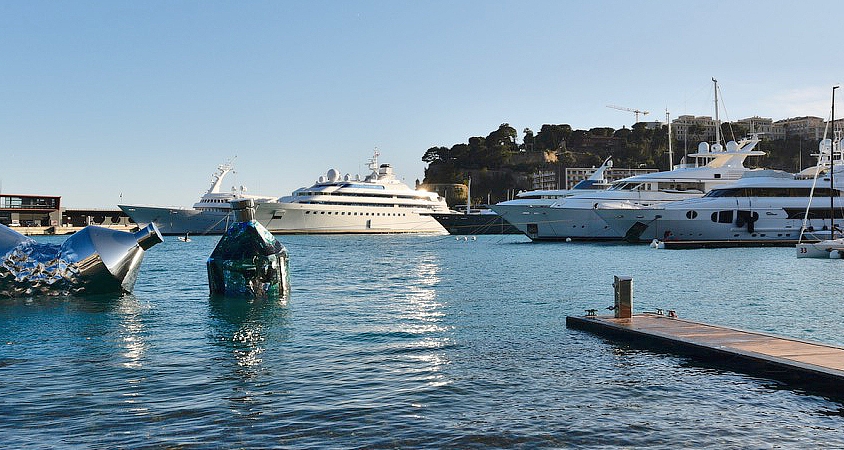 Monaco and the environment go hand-in-hand so it was no surprise that Prince Albert and Princess Caroline were both present for a symposium on "Employment of young people and women in the Mediterranean basin" at the Oceanographic Museum.
As part of Mediterranean Day celebrations on November 28, Princess Caroline delivered a vibrant speech on how economic instability combined with the energy crisis and climate change increases migratory flows, which has led to more than two million refugees crossing the Mediterranean Sea over the last eight years, often risking their lives.
In the face of this tragedy, the Princess of Hanover called for the implementation of policies respectful of fundamental rights. She praised the commitment and solidarity of the Principality in contributing to the common effort, including Prince Albert II and his government's support of displaced persons and refugees through the UN, the Council of Europe, and the Organization for Security and Co-operation in Europe (OSCE).
The minister of foreign affairs and cooperation, Isabelle Berro-Amadeï, also underlined Monaco's commitment, stating the country's actions—deployed in eleven partnering countries— tackle health, food security, socio-economic integration and education that over the past four years has helped more than a million women and girls.
Secretary General of the Union for the Mediterranean (UfM), Nasser Kamel, insisted the number one concern for the Mediterranean region was the education and employment of young people and especially women, notably in the emerging sectors of the green, blue and digital economy. "It is these young people and these women who make the wealth of the Mediterranean, offering them opportunities for the future is not only an economic question, but a duty." Kamel welcomed the tripartite agreement signed with the United Nations Industrial Development Organization (UNIDO) and Monaco in favor of female entrepreneurship in Tunisia.